Boeing Invites Android to Come Fly with Them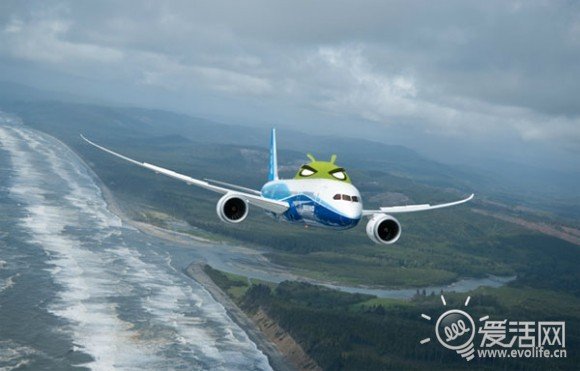 (Picture from AndroidCommunity.com)
Sometime in the not-so-distant-future, you'll be able to sit back during a long flight and use the Android tablet attached to the seat in front of you to watch movies, surf the web and play games.
Boeing has just announced a strategic partnership with Android on their much-delayed 787 Dreamliner. We don't know much about the software just yet, but we do know that the screens will be generally superior to other Android tablets on the market today – with a wider viewing angle and less reflectivity– and that they'll range in size from seven to 17 inches. Since Android has been certified to run the major streaming services (Netflix, Hulu, and assorted music services) and has the ability to play back external files from USB drives, individual airlines will have a wide range of media possibilites on these new planes.
First-class passengers will apparantly get Android screens that are gesture (not touch) based, since, you know, the people up front have a harder time reaching the seat in front of them due to their copious amounts of legroom.
This isn't the first time tablets have been deployed by airlines: American Airlines has given thousands of first class passengers Galaxy Tab 10.1s on select flights and Alaska has replaced its paper flying manuals with iPads. But this is the first time, to our knowledge, that Android has partnered directly with Boeing.
All in all, this is an exciting development. More as it comes...
Related:
American Airlines to Offer Samsung Galaxy Tab 10.1 to First Class Passengers