 Breaking: Asus Eee Pad Transformer Has Been Rooted
Paul O' Brian (the founder of MoDaCo) is now the first person to root the Asus Eee Pad Transformer. O'Brian used BumbleDroid to root the device. This is of course big, big news for those wanting to use rooted Apps on the Asus, because now there is a way!
In this picture you can see O'Brian's rooted Transformer, displaying the Super User app: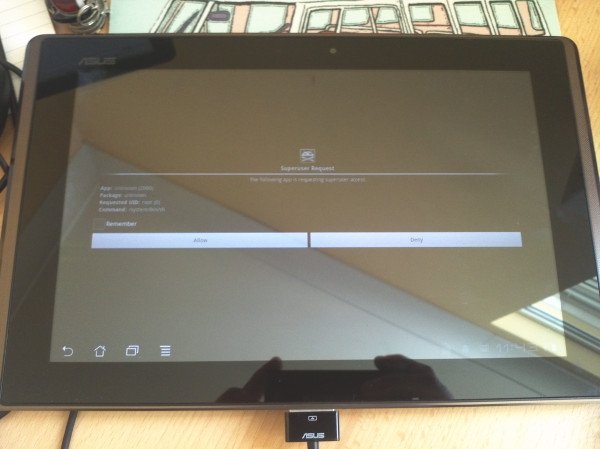 Asus plans on releasing an extension kit, which is an adaptor that plugs into the standard or SD card slot for USB devices. This of course won't look so great but will certainly serve a good purpose.
Would you be more likely to buy a root-able Asus Transformer?