Breaking: Blue Stack Seamlessly Integrates Android with Windows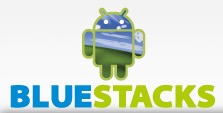 Exciting news from the folks at BlueStacks. The company has just released a test form of a program that allows users to run a virtualized copy of Android atop Windows. The app is already being called 'Parallels for Windows'.
Slash Gear has given the app a run for its money and are happy with the results. Why would anyone want to run Android on their Windows?
Well, imagine printing something from within Android or making a call in Android's Skype application via Microsoft's VoIP drivers. Or, at a much more basic level, you could buy Angry Birds on Android and run it on Windows for free. The implications are potentially huge.
The company is expected to release the code 'later this year.' Price tag unknown.