[Breaking] HTC Sensation Available for Pre-Ordering at Vodafone UK, Expected Delivery by May 19th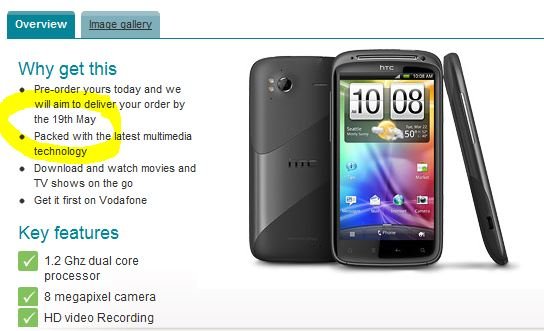 Excellent news! The 1.2 GHz Sensation wonderphone has gone up for pre-order on the Vodafone UK website, aiming to deliver by "the 19th of May." While not exactly a bulletproof date, it's nice to know that the solid competetor will have its chance in the ring this Spring.
Why do we love the Sensation? Let us count the reasons: an insanely cool live lockscreen, the aformentioned 1.2GHz, the HTC Watch media player....it really is too cool for school. Click the link below for ordering instructions.