 [Breaking] Skype For Android Leaves Your Data Open to Assault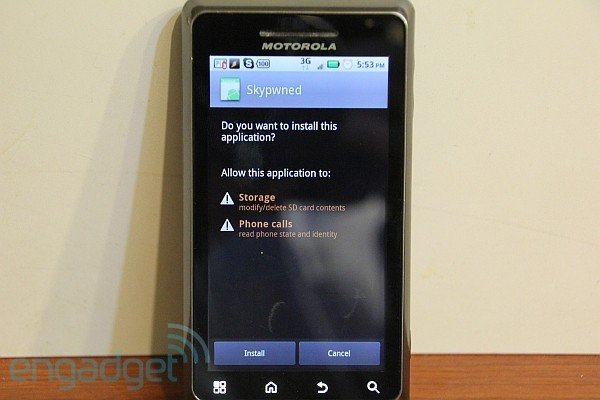 (Photo: Engadget)
Aside from malware, now there's this to worry about:
It sems Skype's Android client, which is used by over 10 million people, fails to encrypt any of your personal data. This means that a rogue app could quite easily grab all your account balance, full name, date of birth, cell phone number, city / state / country and more.
A writer for Android Police quite easily hacked into his own Skype app and found this information, without so much as needing even a username.
To point out how vulnerable the piece of software is, the blog made the ethically-dubious decision of actually including a piece of software in the blog post that prooves Skype's vulnerability, leading commenters to cry foul.
What do you think? Was it ethical for the blog to publish a program that can be used to hack into Skype? Will you now delete the app and wait until Skype publishes an update to download it again?