Brits Bankrupted by Their iPhones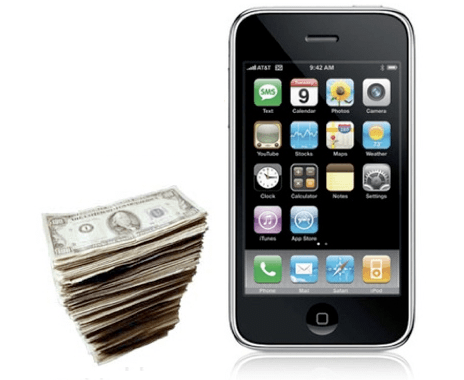 Poverty: is there an app for that?
The prettier phone will make you poor. According to a new study, 18% of iPhone users in the UK are permanently in the red- around double the UK national average. Android and Blackberry users were more likely to earn more than iPhone users and have more spending money in their bank accounts.
The detail comes by way of new polling data suggesting that Android is now the most popular phone operating system in the UK. More than a third of those 25-34 who are smartphone owners use an Android phone, and a quarter of retired users owned an Android.
Frankly, I'm not surprised that British iPhone users are poor. The cell phone plans attached to iPhones are ridiculous, shackling their customers to immovable pricing plans so much higher than plans for any other phone.
Almost a half of iPhone users earn less than £20,000 a year...compared with 38 per cent who own a BlackBerry and 27 per cent of Android users.
What say you? Have YOU ever been bankrupted by an iPhone?