[CES Exclusive Video] Vmware – Two Android Systems in One Smartphone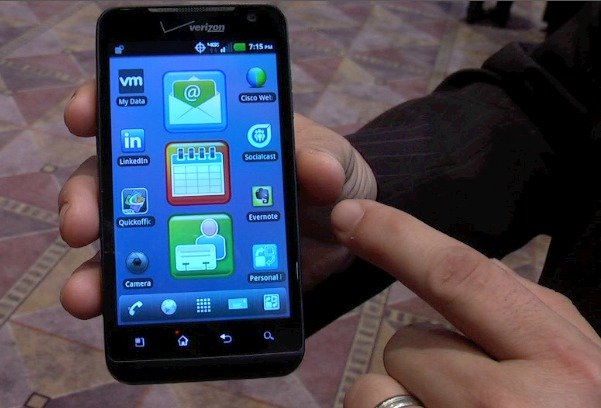 During the press event yesterday from LG at CES, the Korean company introduced, among other things, the ability to run two systems on a Android device at the same time. Thus, for example, you could create two completely different homescreens for work or office life.
The software that makes this possible comes from the U.S. company VMware. Vmware creates a virtual second UI that you can designate for work or play, or whatever function you'd like. So, you can have one homescreen filled with games like Android Birds and another homescreen with Quick Office and Evernote.
You don't have to log-in to access the new UI, so you can't block offensive content from guest users of your phone. So, this isn't the "guest mode" we've all been waiting for. But it's a nice concept, nonetheless.