[CES] Nvidia Unveils $249 Tegra 3 Tablet with ICS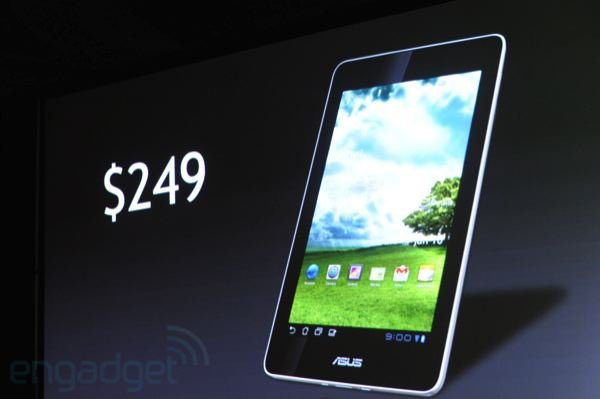 In what was arguably the highlight so far of this year's CES, Nvidia released information on a tablet today that has the potential to completely disrupt the Android market. With an asking price of just $250, this ASUS ME370T Tegra 3 tablet is just slightly more than the Kindle Fire but with far more processing power.
Little else is known about the tablet, which you can see above. It seems to only come in a Wi-Fi model, according to Engadget. It'll also come with an 8MP camera. We'll definitely be bringing you more information when it becomes available.
Until then, here's the rest of the press conference which lead up to this dramatic announcement...

01:48AM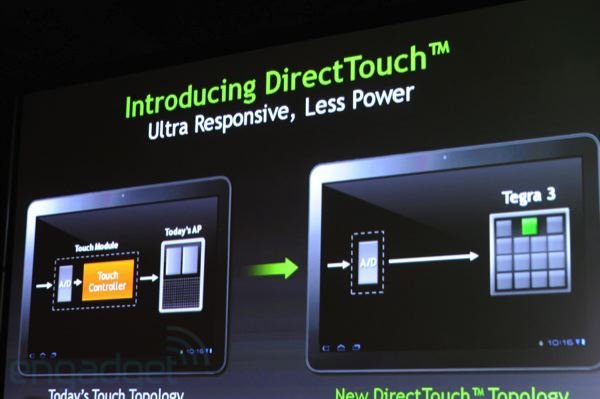 01:45AM PRISM Display Technology separates color and backlight intensity to save battery life while preserving fidelity.
01:45AM And it runs ICS!
01:45AM They're unveiling a 7" tablet with a Tegra 3 processor that costs just $249!
01:42AM We have here a Tegra 3, Android 4.0 Tablet, Quad Core - What is the thing probably cost?
399 dollars? Better!
299 dollars? Even better!
It is $ 249!
01:40AM Now they're talking about bringing the tablet's price points down to that of Nook or Fire, which have both obviously been huge distruptions.
01:39AM (Except, isn't that Chinese knock-off tablet technically the first to receive ICS?)


01:39AM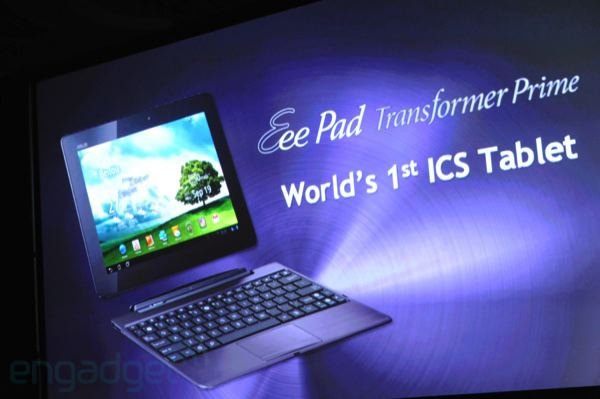 01:36AM Tegra 3 is getting Ice Cream Sandwich today.
01:25AM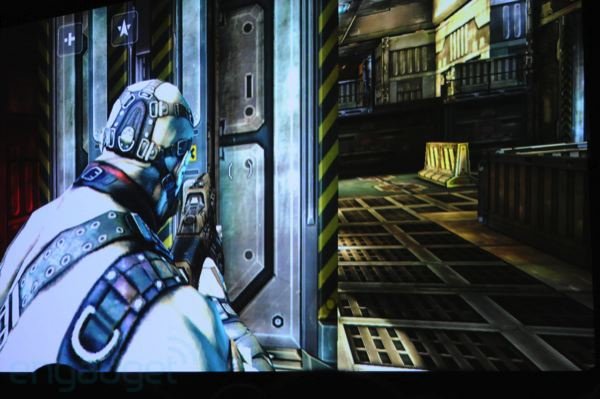 01:25AM Now we're watching Shadow Gun being played by multiple people. It's a videogame party and we're all invited!
01:24AM Watch out iPad! Nvidia is now demoing video games. They run super fast and fluid!
01:18AM Snapseed is apparently really a cool app for those who enjoy working with images. Nvidia wants to show how fast it renders Tegra 3 here.
01:15AM Now Huang is showing us what the ASUS Prime can do. It's running at 60fps. Impressive!
01:13AM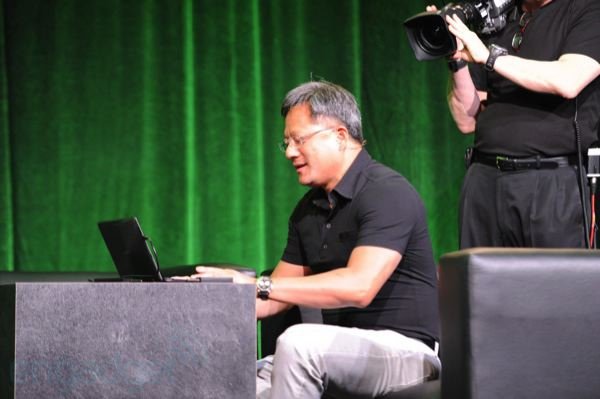 01:12AM Now Nvidia chief Jen-Hsun Huang is playing around with the Transformer Prime on-stage
01:08AM Cars are "the new consumer electronics device"
01:07AM Tablets are the fastest growing electronic device "ever"


01:06AM
Nvidia CEO: We will talk about three things today:
Tablets
Features of Tegra 3
Cars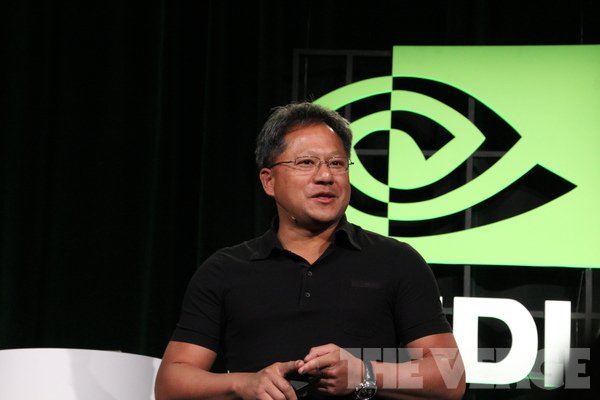 00:56AM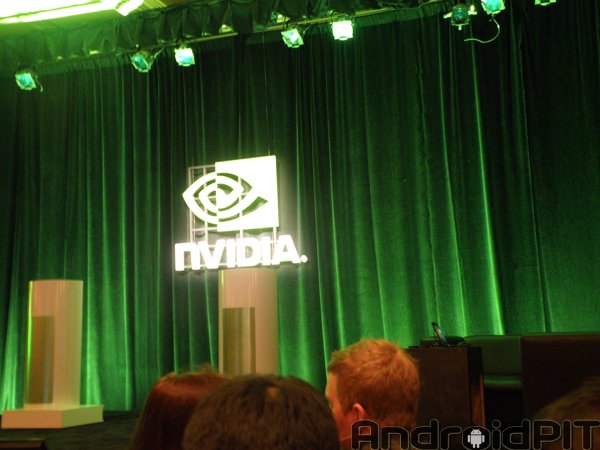 00:53 AM And so we sit. And that's good. We don't have VIP seats but our view ain't bad. The only downer: we're missing Sony's press event. The event should start sometime in the next seven minutes!
00:52 AM The music here is loud! And bad!