Can You Guess Which Beloved Retro Game Just Landed on Android?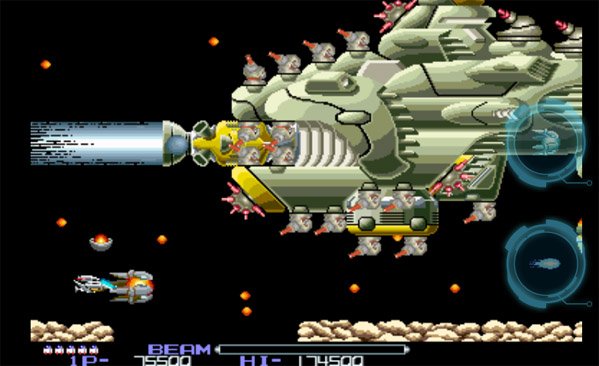 Good news everyone! Fans of retro gaming have another reason to find their way to Android. If you're a fan of sore thumbs and insane interstellar action then get ready for the latest incarnation of the arcade-style shooter "R-Type"
According to intomobile.com, the classic retro-style Japanese space flight game "R-Type" will be available as of September 12 in the Android Market and will feature 8 levels with the classic (and among people in the know) well-loved boss battles.
I don't know when or how were I was introduced to "R-type" but the lighting fast-action and claustrophobic flight give a much younger version of me thrills (and nightmares) as far back as I can remember. In fact, almost obsessively hitting the "start" button on "R-Type" probably helped get me into gaming in the first place.
For those not familiar with the game, it belongs to the venerable line of horizontal shooters, which graced arcades across the nation in the late 80's and early 90's. Granted you probably have to be old enough to still remember dropping fist-fulls of quarters into an old stand-up machine to really get excited about the release, but, even if you aren't, the game should help turn on a new generation to the obsessive fun of the arcade classic. I, for one, know what I'm going to be doing on September 12.