Chinese (Android) Girl Band Cranks It Up To 11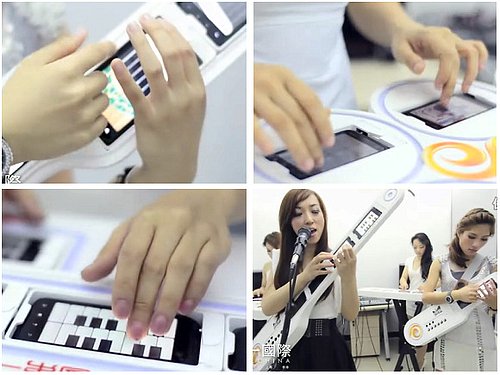 Here's something to help you get a good start to the morning. A Chinese girl band is making waves around the web with a Linkin Park cover brought to you entirely by Android. On ten plus mobile devices pimped out in snazzy keytar-like cases they serve up a cover that actually isn't half bad. But I don't think the Grammy commission will be calling anytime soon...
Cheesy? Yes. Gimmicky? Yes. Oddly endearing? Yes. Unfortunately, the description doesn't offer up too much explanation about where this video is from other then a Live China watermark. It's pretty clear that this is some type of promotion but for what? And if it isn't then are these gals going on tour anytime soon? To be honest, that would be a concert that I might actually go see.