Obama's Google+ Page Gets Flooded with Chinese Political Commentary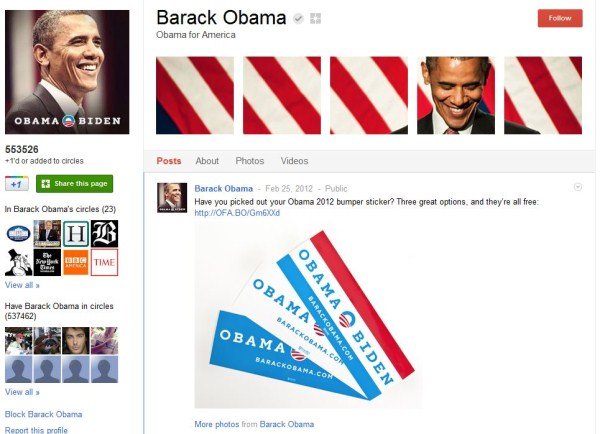 A large number of Chinese comments have appeared on Barak Obama's Google+ page, which randomly became unblocked in recent days. Usually, sites like these are blocked by censors, but somehow millions of users were granted access recently. Some of the comments begged Obama to "save China," while others asked for information on how to obtain American green cards for immigration."If you can pay more attention to Chinese civil rights, I hope that you will win the coming election!" read one comment.
Some of the American responses have been a little embarassing. One comment by user Cale Monson seems to further the American view that the Chinese have absolutely no exposure to the Internet. "We are all very excited that you can connect to G+ through the chrome loop-hole," reads the comment, "Please realize that if all 1.2 billion of you want to comment, it makes it impossible for anyone else to have a dialogue. welcome to the internet!"
But, in general, the comments section on Obama's Google+ page is an interesting dialogue between Obama supporters and some of the more left wing Internet-savvy Chinese, with Americans asking Chinese users what their homes and cities are like and which sites are censored by Chinese officials. A rousing debate has centered around whether or not it's even appropriate to post in Chinese on an American site, with some commentors posting things like "long live the Chinese language!" and others blasting them for not at least attempting to post in English.
According to Jeremy Goldkorn, editor in chief of Danwei.com, many of the comments were meant to be ironic. "Whether they were calling on the United States to liberate the Chinese Internet or calling on Obama to stop being an imperialist, the tone was overwhelmingly humorous," Goldkorn said. "So I don't think anyone should take this as an indicator of U.S.-Chinese relations, or I don't think one should read too much into this. I think for lots of people participating, this was fun, just a game."