 Cisco Creates a $750 Business Tablet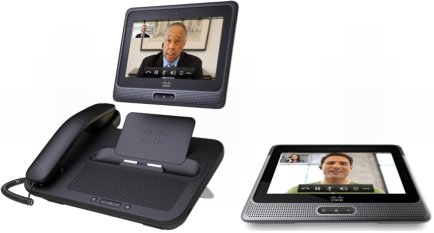 Suits and tablets. Cisco wants the two together like peanut butter and jelly. But why buy a tablet for $750 when there are much cheaper devices? For their corporate clients, Cisco hopes their business-oriented tablet will justify the high price.
Features include:
Very good 7-inch 1024x600 screen with 720p video calling
VoIP Compatible
Keyboard - connetable
AppHQ - an App Store for each corporate client, controlled by the IT department
To what extent the first three points will help this tablet stand out is not clear to me. The last point seems quite competitive, though – although it is an open question if developers will feel it's worth it to create software for a tablet with initially limited reach. Other specifications are as follows:
WiFi, 4G, Bluetooth 3.0
LAN connections via docking station
HD Audio
Extra secure connection to corporate cloud
5 MP camera
Display Port and HDMI
3 x USB
Android 2.2. Froyo
5200 mAh Battery
1 GB RAM
1.6 GHz Intel Atom
This all sounds very good...except for the Froyo.