Clear, New Photos Emerge of the Sleek and Sexy MyTouch 4G Slide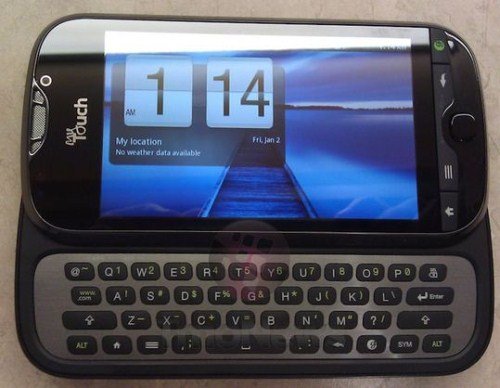 Hmmm...well, would you look at that. A four row sliding keyboard, Gingerbread UI and a nice big screen. It could only be the new myTouch 4G. Still no word on when we'll see this baby in the flesh, but it looks like it's already gone through the FCC.
The tipster who sent the photo to TmoNews called the keyboard on the phone "amazing" and roughly comparable to the T-Mobile G2, while calling the phone itself "surprisingly fast" and just a bit heavier than the G2. No word yet on when the phone will be released, but you can bet your bottom dollar we'll let you know when we know. Hit the link below for more pictures.
And the Christmas list gets a bit more complicated...