Clearest Photos Yet of Droid Bionic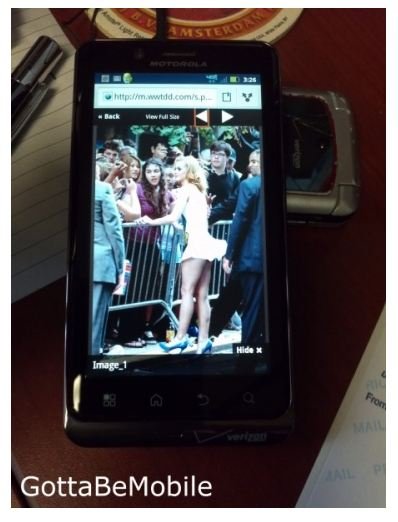 Don't you just love teaser pictures? There's little to say about them, other than "oh my god look so cool!" but at least this one isn't the usual blurry mess. Someone actually managed to actually take a crisp and clear photo of the Droid Bionic chilling on a desk, and it's quite possibly the most detailed picture of the Droid Bionic yet. Check out that high screen resolution, too....you can almost see up Katy Perry's skirt (said it).
Another annoying thing about reading phone blogs, I'm sure, is the fact that so much of what you read is speculation. On that note, we wish we could tell you when the Droid Bionic will arrive, but we don't know yet. We think September 8th. We hope September 8th. We even pray September 8th. But we don't know for sure.
Click the link below for more pix.