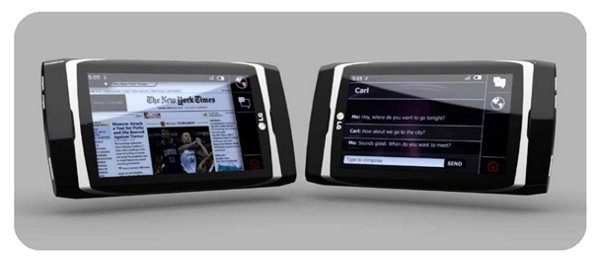 The LG Switch Concept phone is an interesting twist on the idea of dual-screen smartphones. The idea is, in an of itself, simple; instead of having a phone you have to flip open to reveal the dual screens like we already know from the Kyocera Echo or the Sony Tablet P, the screens are placed on both sides of the phone, meaning you just have to flip the handset over to use the other screen. It's simple and with less moving parts, will probably give the LG Switch a longer use life (assuming it makes it to market)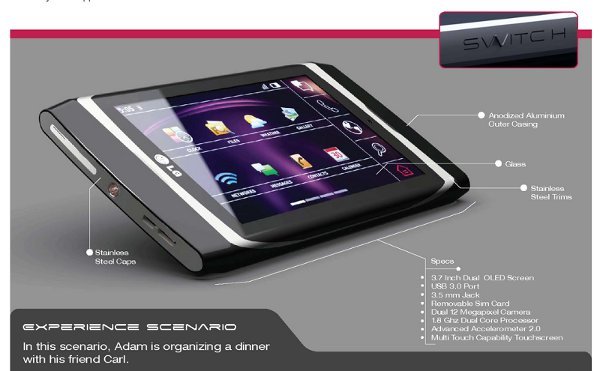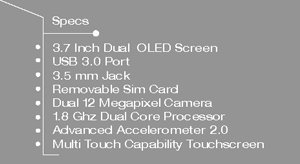 The "flip" concept also has some major advantages over the clam shell solution we are already familiar with. The larger screen size of the clam shell phones present extra challenges for developers (especially because of the break between the screens) and running two screens at once is taxing on the battery. But with the Switch concept, you just need to flip the phone to access the other screen. This also opens up great new multitasking possibilities with multiple screens for multiple apps. Also, the ability to have one display set as a dedicated home screen while the other is devoted to using whatever app is currently selected seems like an attractive option for people, who are often confused by jumbled file systems.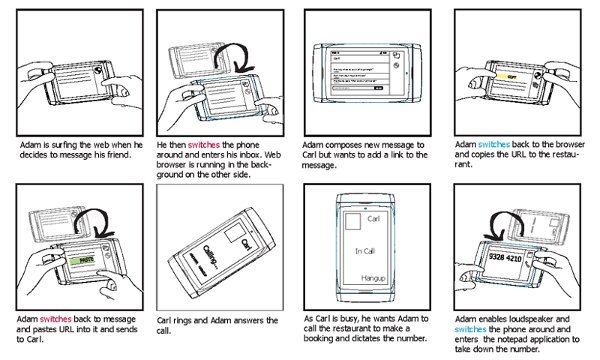 The OS on display in the clip doesn't appear to be Android but with LG's affinity for Google's little green machine, if the concept ever does go into production, I'm sure we'd see Andy make an appearance on the LG Switch.
Related Concept Phone News: