 [Video] Real Multitasking on Eee Pad Transformer via Cornerstone Mod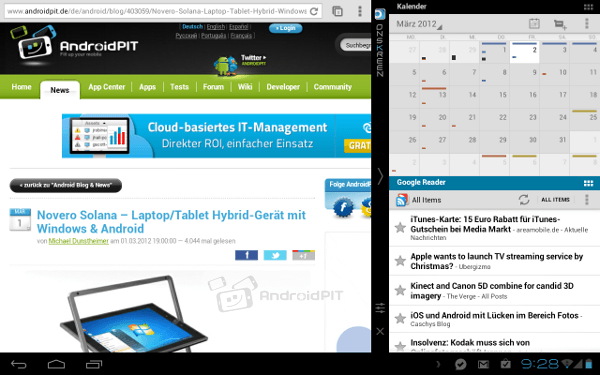 Windows 8 is not the only tablet software that allows for multitasking. A Custom ROM on XDA Developers allows for those with Honeycomb tablets to multitask on their devices – you could call this ROM "Windows for Android" and it appears quite useful!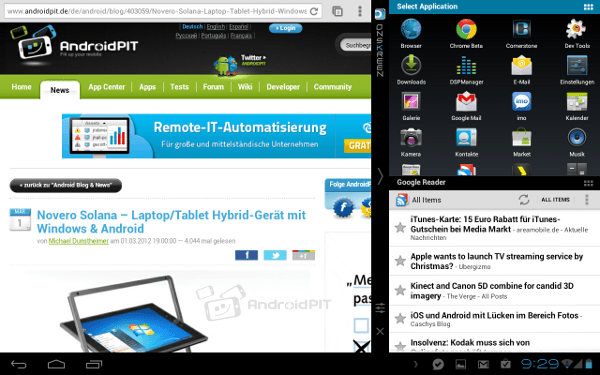 On the right side of the screen, there is space for two other small desktop windows which can run the apps of your choice. Thus, a total of three applications can be open at the same time.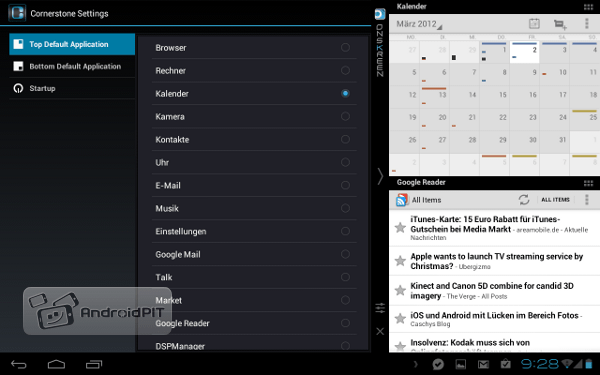 For example, you could chat on IM while looking at your calendar while checking Facebook to find out when and where a friend's party is – and whether or not you have a conflict on that day. Or you could open Google Maps, YouTube and a club's website to look for a band's concert while you listen to their music. The possibilities are truly endless.
Watch a video of multitasking below (it's from our German sister site but nothing is spoken):