"Cut the Rope" Coming to Android Soon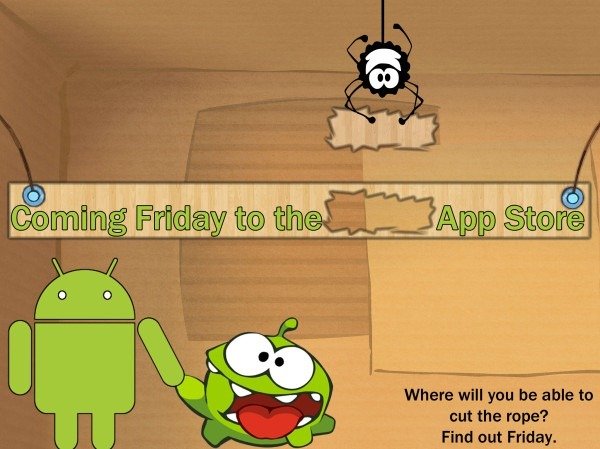 It has long been known that the developers of the popular iPhone game "Cut the Rope" were planning an Android version of their puzzle game, but we hadn't heard any updates on this matter for a while. Now, it seems the developers have tweeted a promo picture for the game, claiming it'll be available this Friday at a mysterious Android app store.
Our gut is telling us it'll be available through Amazon, since they have such a solid track record of luring famous developers into releasing their games on their site before Google's larger market. If so, this will be yet another coup for the Seattle-based company.
If you're wondering what Cut the Rope looks like on an Android phone, and would like a salivating promo video, click on the play button below. This is the only smartphone game that is as addictive to us as Angry Birds. Can't wait for Friday.