"Cut the Rope" Released on GetJar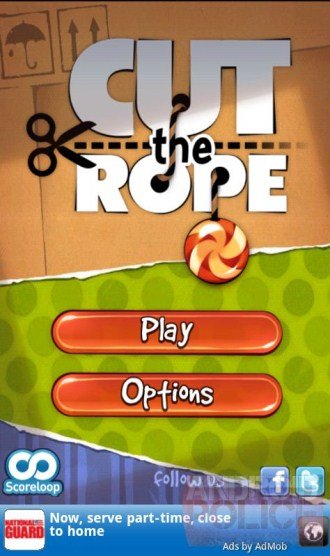 Well, color us surprised. Instead of landing in the Amazon App store like we originally expected, it seems "Cut the Rope" has decided to launch their app on GetJar. We thought that we'd be able to write another story about how Amazon's App Store is gobbling up all the great new releases, but it seems we spoke too soon.
GetJar is a massive Android app store, so we understand why "Cut the Rope" decided to go with them. About 300,000 software developers have used the site, resulting in over 1.05 billion downloads. The download rate is currently an insane 3 million per day.
The site certaily doesn't feel massive or important, though. GetJar feels almost like a backwater town the Internet has passed over. I couldn't even choose "HTC Sensation" as my phone and the site layout --boxy and narrow-- felt downright Internet 1.0. Perhaps it's made to fit the screen of a phone, but it sure is spartan.
But who are we to complain about free apps? I now have my own copy of "Cut the Rope," and it is, indeed, a great game.
Click the link below to download.