Cut the Rope Updated, Om Nom Still Hungry For Your Lovin'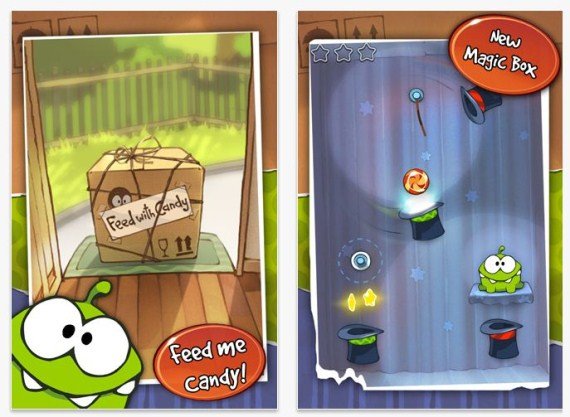 Count me among the hoardes of folks who became completely obsessed by Cut the Rope after it was first released. The game's combination of stellar graphics, cute characters and challenging physics experiments hooked me for months. And now I've just received word that the game has been updated with 25 new levels. Woo-hoo!
The new levels promise "new game mechanics," whatever that means. Hopefully ZeptoLab – the app's creators– have worked in more zero gravity levels and complex challenges. I, for one, am a bit tired of (or perhaps a bit intimidated by) the creepy crawly spiders, though, and hope they don't make too much of an appearance in this update.
Related:
[Review] "Cut the Rope" for Android – Silly, Fun and Completely Addictive