Cutesy Pota-Toss Wants to Be the Next Angry Birds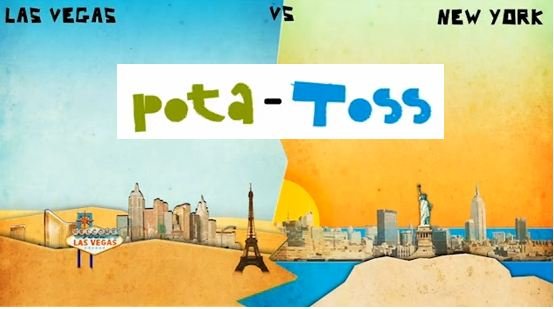 Watch out, Angry Birds, there's a new fling-shot game in town – and it involves potatoes.
Pota-Toss is a potato-tossing artillery game that's globally-minded. No, not globally minded in the sense that a portion of your purchase goes to help a starving child in Africa, but globally-minded in the sense that developers Jose Cayasso and Phillipe Casorla Sargot would like to create potentially hundreds of unique backgrounds that will match your environment by using GPS. So, if you're playing in Anchorage, Alaska and your buddy is playing in Paris, France, you'll be hurling your potato from a background with huge sheets of ice to a background with an Eiffel Tower.
So far as we know, this is the first game to have unique, creative content tailored to your GPS-location.
Pota-Toss is also stunning, visually, with a rich, multi-layered DIY-feel to it, as if every frame has been hand-drawn. You can compete with anonymous folks from around the world in more than 200 levels, featuring obstacles that corrospond to different locations throughout the world. The potatoes are cute. What's not to love here?
So far the app is but a twinkle in these developer's eyes but you can help make their dream a reality by contributing a few bucks on their Kickstarter page (and encouraging them to develop their game for Android!)