CyanogenMod Nightly Builds Are Back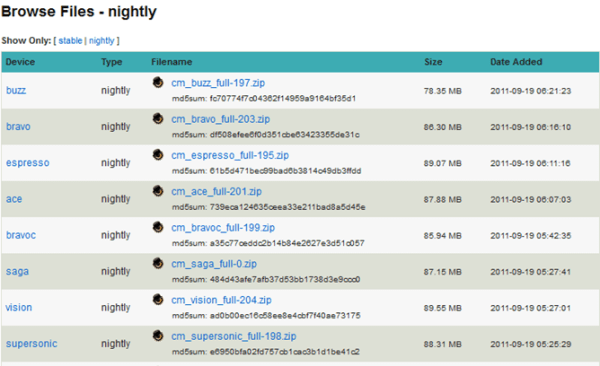 If you've been missing your nightly CyanogenMod updates over the past few weeks, you may be excited to learn that Android's most popular custom ROM is now available for nightly downloading and installing again.
One might think that developers want to sleep soundly through their nights, but that's not the reason behind the failure of current nightly builds. The absence is instead due to quite a massive hack of the site kernel.org, home of the Android source code(the page is still offline). But now that the Android source code has been moved to a new page (github.com/android) and the developer Chris Soyars has made necessary changes, nightly builds will continue. Check out the link below to start downloadin'!