 De-Activating Dangerous Post-Conflict Landmines on Your Property? There's an App for That.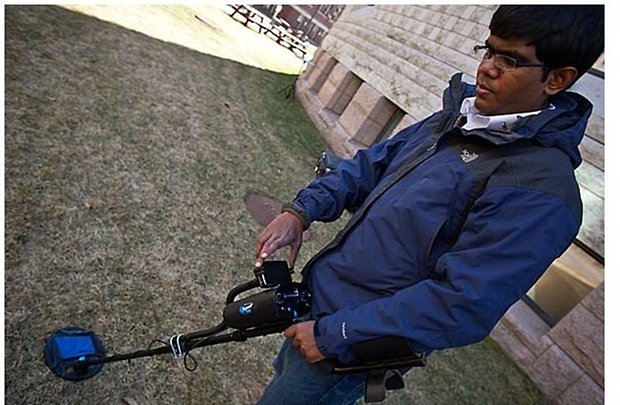 (Photo: Harvard Gazette)
Harvard researchers have developed a land-mine visualizing app meant to assists humanitarian de-miners working in conflict zones. The system, known as PETALS, works by visualizing the auditory feedback of the metal detector. "With passes over a buried object, the picture shows an increasingly complete outline of the object's shape, giving the de-miners an evermore detailed picture of what may be buried there," writes the Harvard Gazette.
Landmines are super difficult to distinguish from simple scraps of metal, which is why landmine de-activation remains such an incredibly dangerous job. Because of the difficult process of landmine identification, de-miners often have to get up close and personal with the dangerous devices, and they sometimes pay with their lives. With smartphone visualization, Harvard researchers have said they've been able to improve performance by 80%. It's the other 20% that worries us...