Decapitated Cyborgs and 8-Arm Ladies: What Android's Marketing Team Could Learn from Apple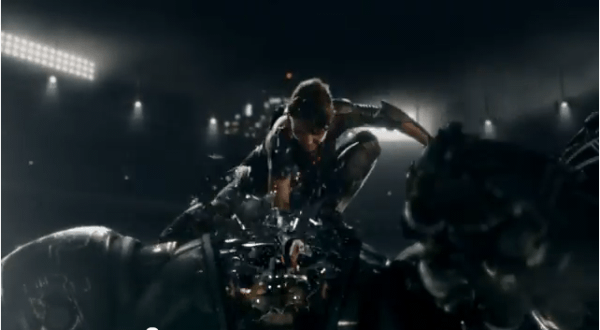 People who own an Android know how great they are. But what about the average folks – the ones who can't tell a MP from a GB? When it comes to truly explaining how Android phones could enrich the lives of consumers, carriers and manufacturers fail to provide consumers with compelling real-world examples.
For instance, just look at the recent Superbowl Sunday marketing bonanza:
The Motorola Droid RAZR commercial – called "Slice" – featured...something slicing through the air like a tiny fighter jet, clipping lamp posts slashing its way through fire hydrants and slicing store signs. The only words in the commercial – a graphic that read Droid RAZR – barely described the product. If a viewer was familiar with the Droid RAZR, they likely found themselves even more excited about its launch. The rest of the world probably thought, "huh?"
Apple iPhone 4S's series of commercials, on the other hand, showed off Siri, bragged about the iPhone's new camera and demonstrated how the iCloud worked. The premise was simple: highlight a brand-new feature, and show regular people using it. Folks who saw the ads likely though "oh, I want to be able to do those things! GIMME GIMME!"
This is a dramatic example, I know, but there are plenty more (like the HTC Bliss eight-armed lady, Sony Tablet's Rube Goldberg contraption or Droid Bionic's monster-slashing cyborg). While these commercials may raise heart rates, it quickly becomes clear that the viewer is left at the end with questions rather than a good understanding of what the product can provide. The clips are produced well and look good but they seem to want to hide the product they're advertising. Why?
Android has plenty to show off – like Google+ hangouts, Google Talk video chat, widgets and live wallpapers! — but the commercials for Android devices don't show these features. Instead, they show phones flying through the air.
Certainly carriers carry the brunt of blame. While Apple does all marketing in-house, Android phone commercials run the gamut from those created by carriers to manufacturers. Also, Android phones may be more extreme since they're targeting different niches – like highschool boys. Still, one wishes these commercials could truly portray the benefits of an Android rather than attempt to impress us with 3D effects.