4 Things Android Developers Should Never Do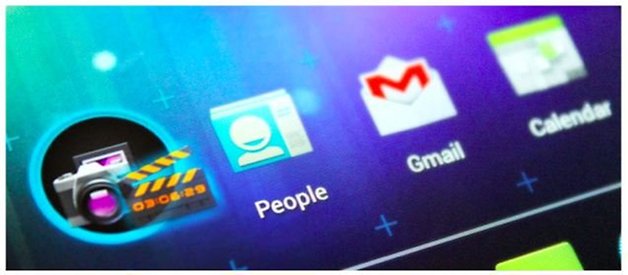 With the new Android Design website, Google is hoping to beautify third-party apps and overcome the platform's reputation as home to ugly ducking apps. But app developers must also play a role in this change. Here are the four things I believe need to change in order for Android apps to look as spiffy as their iOS (and Windows!) counterparts. Developers need to play as much of a role in this as Google; here's what they shouldn't do:
Reinvent the UI Wheel:
It is much easier to "skin" common user interface elements than create them from scratch, but Android developers seemingly haven't realized this. One reason why Android apps aren't as beautiful as thei iOS and Windows counterparts is the lack of a consistent theme. It constantly seems like Android developers are trying reínvent the wheel. Apple's UIKit is a powerful library for solving common design and navigational issues in a consistently aesthetically-pleasing fashion. Android's UI library for Ice Cream Sandwich should help but developers need to take advantage of it.
Mimic UI Elements from Other Platforms:
As developers build their Android apps, they shouldn't carry over themed UI elements from other platforms or mimic their specific behavior. Developers should familiarize themselves with Android's most important UI elements and make sure they don't carry over icons from other platforms or use bottom tab bars when none are needed.
Send Ads to The Notification Tray
Clutter. It's what every Android user hates. And perhaps one of the most egregious examples of such clutter is advertising your app in the notification tray. Asking users to buy a full version of the app, or even just telling users that an app is running is distracting. Don't send these kind of notifications to the tray. Just don't.
Hide Behind the Fragmentation Argument
One reason why many folks claim iOS apps are more beautiful is because Apple app developers are only designing for one or two versions of the iPhone while Android developers are developing their apps for dozens of different devices. However, this is a bit of a lame excuse. I've heard from many developers that testing their apps on different devices is not as laborious as everyone says. Hopefully, one day in the near future, there will be some sort of tool that will allow developers to create "pixel perfect" graphics for screens of various sizes so instead of testing their apps on more devices, there is a standardized process by which apps can be retrofitted to work with screens of different dimensions. However, that day has not yet arrived. So for now, the answer is to test, test and test some more until the app is ready to be released.