 Do You Know Who Has Access to Your Facebook Data?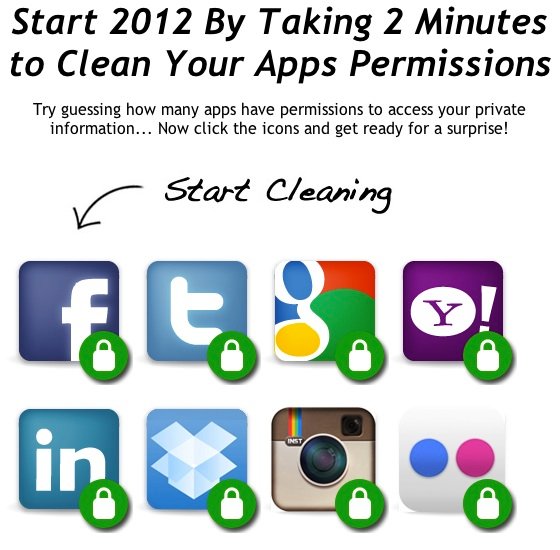 Do you know which apps, services and companies have access to your data in social networks like Facebook? If you're like me, I'm guessing your probably don't. But if online privacy is important to you, don't worry! A new resource is available that can help you find out what people are doing with your data.
The new tool Mypermissions.org recently came to our attention, as a quick and easy way to see, who you've given access to your information in a whole row of social services. I just ran my Facebook account through the test and came up with 28 different apps that are allowed access to my personal information. Granted, most of the apps are just novelty apps that probably don't have any mischievous aims, but you never know. The record here in the office was over 70. How many do you have?
Follow the link for the permission tool at mypermissions.org
Other supported social networks:
Facebook
Twitter
Google+
Yahoo!
LinkedIn
Dropbox
Instagram
Flickr
Related Privacy News: