Dolphin Browser Makes Sweet Love to Siri, Gives Birth to "Sonar"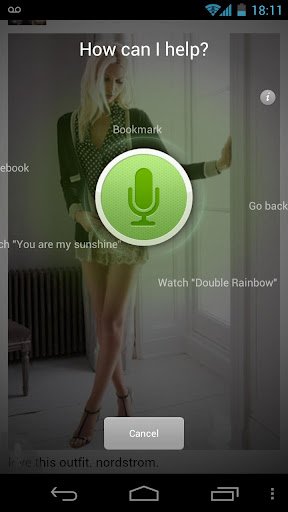 Dolphin Browser got a Siri-ously cool voice-control update on Wednesday for Android users, allowing folks to search the web using their voice.
The new feature is called Sonar (get it?) and allows you to open tabs by talking to your browser. For example, you could say something like "Facebook Bob Smith" and the program will display his Facebook profile. You can activate the function just by shaking the device or tapping the microphone icon at the bottom of the screen.
In initial tests, I managed to load the AndroidPIT website quite easily using just my voice. However, I did encounter a bug: the feature automatically puts your phone in portrait mode. On a tablet in landscape mode, this is stupid, to put it bluntly. However, hopefully this will get fixed in further updates.
Then there's also the more important issue of trust. In the past, Dolphin Browser has gotten into hot water for sending your search queries to a remote server in China. We never did hear how the company resolved that one, so just a warning that it may not be the most secure browser in the world.
Check out a pretty funny promotional video for the feature below: