Download the New Android Market: Now with Auto-Updating, Star Rating Charts and More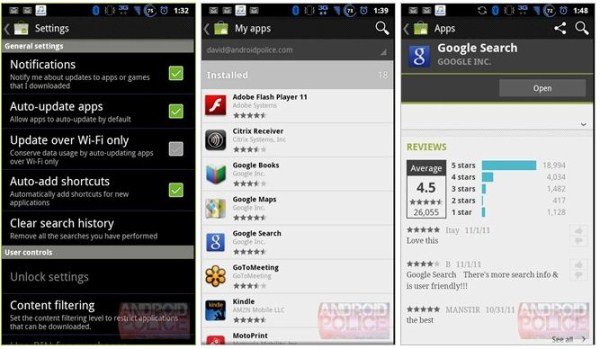 It may not be the biggest update in the world but for those who tire of constantly manually updating their apps, the new Android Market should provide a welcome change. The Market now includes an option to auto-update apps, as well as a setting that updates them only over Wi-Fi so you won't eat into your data plan.
Other than that, the changes include:
Auto-add shortcuts (automatically adds homescreen shortcuts for new apps, a la Honeycomb)
Smaller font
New app drawer icon
Microphone (voice command) button in search menu
Star rating chart on app pages
Minor UI tweaks
So, overall, not such an insanely impressive update but certainly still worthy of a download. You can snatch the new Android Market here and here.
Related:
Developers Bite Back: Reddit Users vs. App Thieves

Android Market Introduces New Review Sorting Tools, But Are They Actually Helpful?