'Draw Something' App Downloaded Over 30 Million Times in 5 Weeks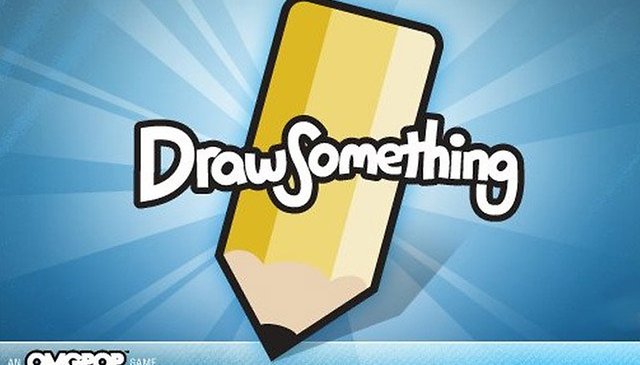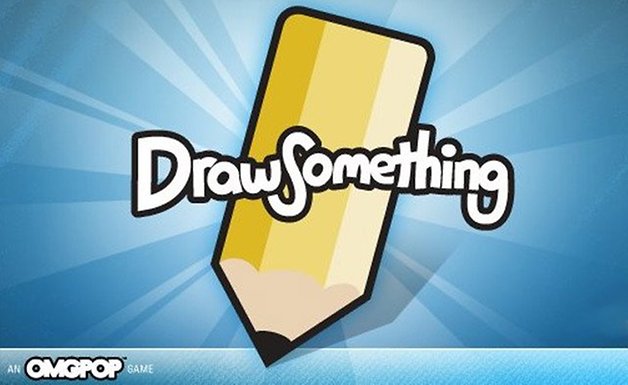 Move over, "Words with Friends." There's a new social game making the rounds, and it's really excellent fun. The Draw Something app is only five weeks old and it's already been downloaded 30 million times. The app is currently the number one free app for Android and number one paid and free app for iOS – and it's totally deserved of all its success.
So here's what you need to do to experience Draw Something's funtimes: 1st, download the app. Then the app will ask you if you want to connect to Facebook. I know, I know; it's an invasion of privacy for so many apps to be connected to your Facebook profile since they mine your account and sell your personal information, but this app is worth the invasion of privacy, for when you've linked your account, you can play against friends.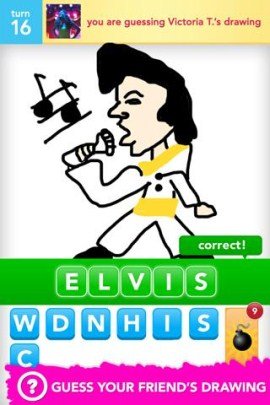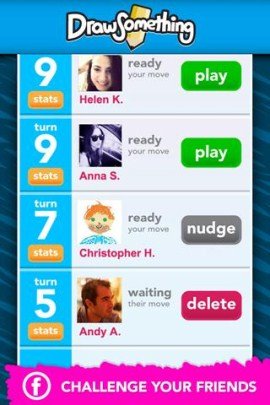 Once you're set up, you can see which friends are online and choose to play against them. You can watch them doodle a drawing and then — while you're watching them fumbling around – guess what their drawing is supposed to be. The hilariousness of this game comes from the fact that it is so awkward to draw with your finger on a touch screen, and often the images look like something a preschooler could whip up 2x faster. In any case, it's damn fun.
According to CEO Dan Porter, Draw Something is already raking in 6 digits a day from in-app purchases, advertising and their paid app (the free version sadly has quite invasive advertising). The app has already recorded over 1 billion drawings and word on the street is that Zynga will be purchasing the app for a rumored $200 million.
On a personal level, I was astounded by just how hard it was to draw things. As an adult, you rarely get asked to do this. I think Draw Something triggers our deep desire to be a kid again; maybe that's why it's been so insanely succcessful. Download the game at the link below (I think it's worth $.99 as those ads can get quite annoying).