Draw Something Update Will Make It Easier to Save and Share Drawings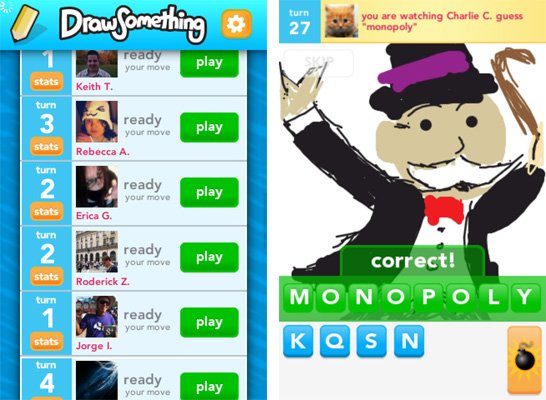 Over the weekend, we received an email from OMGPOP – the firm behind "Draw Something" – about all the updates planned for this addictive game. Looks like the team behind the app is hard at work on a number of bug fixes, as well as improving the app's sociability (ie, how easy it is to share pictures). Currently, the only way to save pictures is to take a screenshot, which is annoying and cumbersome, especially since you have to crop out the game's interface when you're done. But OMGPOP has promised users that soon we'll all be able to save drawings to our phone's gallery as well as share them across Facebook and Twitter with the click of a button.
OMGPOP has even speculated that they'll be adding the long-desired "chat" feature sometime "in the future." I, for one, would love to be able to joke around with my friends while I'm playing the game, although communicating via pictures is oddly compelling. Here's the full list of updates:
Sharing drawings on Twitter and Facebook
Save drawings to your devices' photo library
Notifications for Android devices
Increase of the max streak from 99 to 999 (you guys are rocking it!)
Pull down to refresh game status
UNDO button for your last brush stroke
Even better performance
More words
And a slew of other fixes and tweaks
Here's to many more hilarious (or hilariously bad) drawings; I just hope my friends don't share my horrible sketches on their Facebook walls!