Longest Lasting Android Ever: Why the RAZR Maxx Changes Everything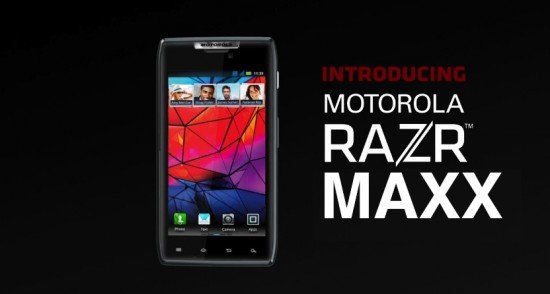 Reviews of the Motorola RAZR Maxx keep pouring in and it looks like Motorola has a winner on their hands. Engadget says they've gotten 16.5 hours of playing the same video over and over again before the Motorola RAZR Maxx ran out of juice. 16 hours! Amazing. With moderate use, the phone lasted Engadget a solid two days before crying out for another charge. The battery life on this thing is nuts!
Android Community says similarly amazing things: apparantly the phone sips almost no battery when put into idle. When in active use, it outlasts every Android ever tested by the site. Android Community estimates the phone is capable of three hours of web browsing plus an hour of talk time, with sporadic emailing and texting throughout the day –all before running out of juice.
So, yeah. This phone clearly lasts a long time. I'm honestly amazed by its performance. We've heard of phones lasting a day with moderate usage but two days? Wow. Clearly this phone is blowing away the competition.
As far as what this means for the Android community as a whole: we've seen time and again that when phones are released with special features that improve on oft-cited phone deficiences, other manufacturers are forced to play catch up. The release of the Motorola RAZR Maxx might lead other manufacturers to step up their game and release phones with comparably awesome battery life. Could we see a trend of a bit thicker phones with far longer lasting batteries? I believe so. What do you think?