Droid Xyboard 8.2 and 10.1 Officially Headed to Verizon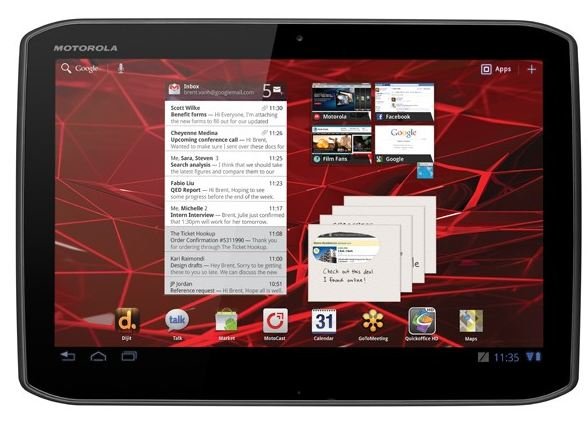 The Xyboard is the Verizon-branded Xoom 2. I just had to say that first, before anyone gets confused. The tablet is headed to Verizon this month and it'll be coming in two flavors: a 10.1-inch and an 8.2-inch model. Both come packing the same 1.2GHz processor and 1GB of RAM as well as 5-megapixel rear cameras.
The 10.1 inch tablet is priced at 529.99 for the 16GB model and $629.99 for the 32GB model. Should you be a GB whore, you can spring for a 64GB model for $729.99. The 8.2-inch model is a bit more reasonably priced (considering the Kindle Fire's disruptive influence) at 429.99 and 529.99 for the 16GB and 32GB models, respectively.
We've written a bit about the Xoom 2 – I mean Xyboard!. Check out hands-on videos of the device here.