Emergency Android App Streams Video to First-Responders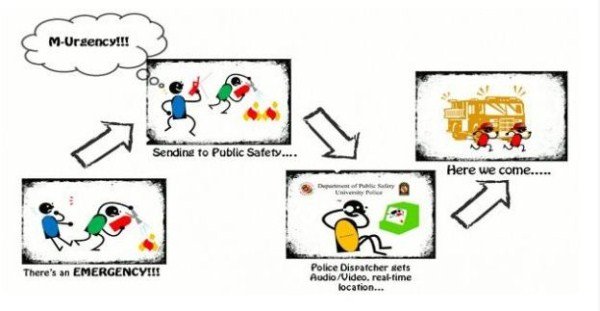 A new app developed by the police department at the University of Maryland in College Park utilizes Android devices' GPS sensors, video cameras and microphones to relay information to 911 response teams. The app, called M-Urgency, can allow police officers to listen in and watch everything going on around the phone.
Creepy or comforting, the new app certainly represents a bold new step for emergency first responders. Dialing 9-1-1 from your cell phone already sends location information in the form of latitude and longitude to the 911 call center, but there is no way to send video to your 9-1-1 operator. This could be helpful if, say, you need emergency advice on how to put out a fire. It could also be helpful to responders to be able to see the scope of the situation you are in so they can decide how much back-up to send.
"Immediately, our 911 call center will receive audio and video from your phone, as well as the exact GPS location of where you are, " said UMD police chief David Mitchell.
Currently, the app is being tested by around 100 students but is expected to soon be available to all university students, as well as plans for possible city-wide adoption.