There are 10 sorts of people: those who understand binary and those who don't.
What do you think?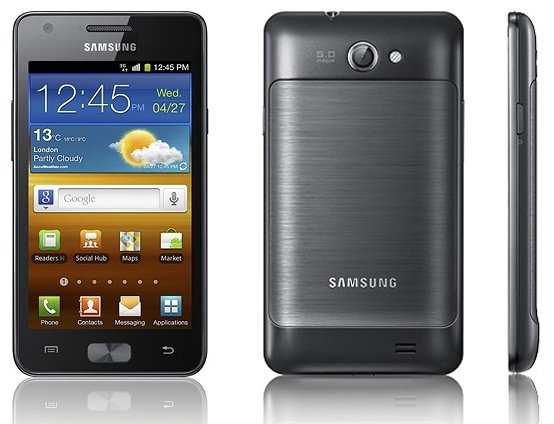 V
Perhaps it's about creating a lower-cost option for consumers. Or maybe Samsung is going after a totally different kind of smartphone user. For whatever reason, the Korean company likes to introduce less technologically-capable devices along with their flagships devices. First there was the Galaxy Z, marketed to Swedish consumers in lieu of the Galaxy S2, and now Samsung is introducing the Galaxy R; a stripped-down version of the S2 for cash-strapped Brits.
Like the Galaxy Z, the Galaxy R is equipped with a 1GHz Tegra 2 processor from Nvidia. It also come with a 4.2 inch Super Clear LCD screen instead of the Galaxy S2's SuperAMOLED plus screen and has a smaller internal memory capacities at 8GB, which can be increased by using a microSD. Round the back, it's got a 5MP camera (compared to the S2's 8MP) which can shoot 720p (compared to the S2's 1080p).The Galaxy R will be available in England later this month.