EsPlus Seeser Micro Projectors Play Nice with Android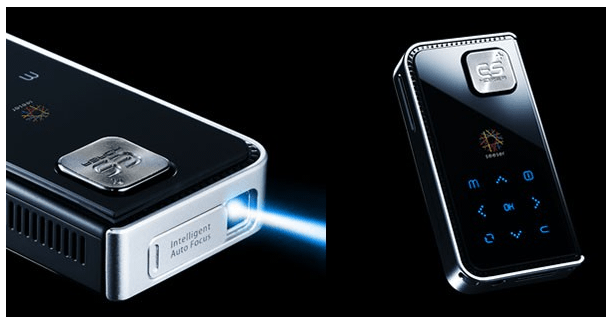 (Picture: Engadget.com)
Imagine beaming a magnified version of your Android phone's screen to a wall nearby. Well, that dream is not so far from being made into a reality. Microprojectors are here, and they want to turn the space next to your gadget into a viewing screen. According to Engadget, a new micropojector by a company called ESPlus combines an auto-focusing projector lens with Android Froyo.
The projector itself is housed inside a tiny black box and can project a 800x600 pixel image up to 100 inches in size. That's over 30x the size of a typical Android screen! The image is said to be 25 lumen, which isn't so bright, and here remains the stubborn problem with most microprojectors: they just aren't bright enough to re-produce images so well in broad daylight – you'll have to shut the curtains before fiddling around with one of these bad boys.
Still, it's exciting to see a microprojector and Android playing nice with each other. We don't know how users navigate the Android system on this device without a touchscreen, or how much the device will cost, or when we'll see it outside Korea, but that won't stop us from dreaming about its potential.