Evo 3D Users Disappointed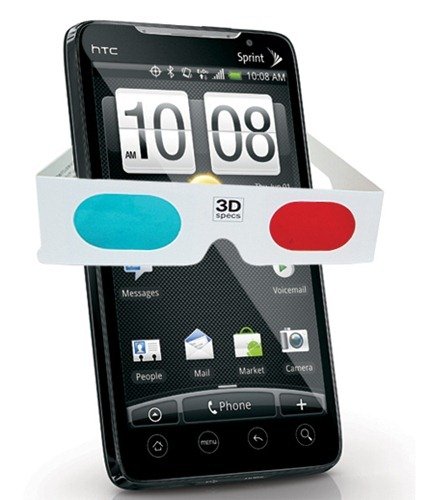 When the Evo 3D was first announced, reactions could be divided into two camps. In one camp was everyone who thought 3D represented the next frontier in display technology and in the other was everyone who dismissed the idea as pure novelty. The latter camp viewed 3D as just one more trick to make people buy a new phone. But as the reviews poured in, it seemed the display was no mere novelty: the really did provide a rich, full, 3D experience (when viewed from the right angle, natch).
But now that the Evo 3D has been out for over a month and a half, complaints are starting to surface about the lack of 3D content for the phone. After all, a 3D screen is only as good as the content created for it. With just a handful of 3D films available for direct download from the phone, some owners are wondering when (if ever) 3D will go mainstream, allowing them the ability to watch blockbusters in the third dimension.
As of now, there are virtually no 3D films available for download from Blockbuster or HTC Watch. A program called Movavi promises to convert 2D video into 3D, but has received mostly middling reviews from customers.
But it seems there is some hope. Gameloft has announced 14 games that are playable in 3D. Perhaps other companies will soon follow suit. For now, it's a chicken or egg problem: unti 3D phones go big, there probably won't be a lot of 3D content out there, but until there's more 3D content out there, I can't imagine a lot more people buying a 3D phone.