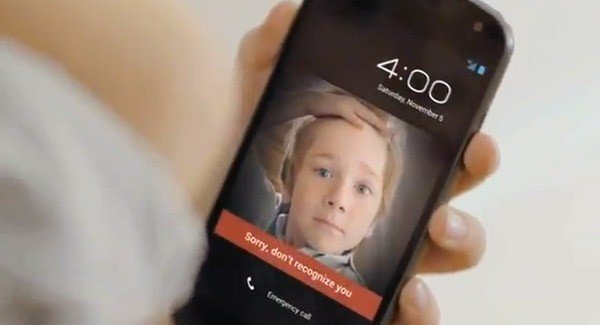 When Face Unlock was first unveiled, we were all thrilled. Finally, we thought, a wow-worthy Android feature on par with Apple's Siri in terms of visceral appeal. Then we realized something rather unfortunate: Face Unlock – in which an Android recognizes its user by face – can easily be tricked using a photograph of the user. Victory parade cancelled. Android blow-up balloon de-inflated.
Except, Face Unlock has now apparantly been fixed! Hooray! How'd they do it?
Well, apparantly in an update to the Nexus S, Samsung is adding something called "Blink Detection," which will detect whether or not the THING staring into the Nexus S's camera is a human or a picture of a human by whether or not it blinks. (We suppose you could also hold a video of a human up to the camera to try to trick it, but in the world of potential scenarios, that one's the unlikeliest ....and creepiest).
I think this increases the usefulness of the Face Unlock feature, but I wonder if that many folks actually use it. I was using it for a while but I stopped because I found it frustrating in low-light conditions. Do you use the Face Unlock feature on your ICS device? Do you enjoy it?