Facebook Rolling in Dough: $1.21 Generated Per User Last Quarter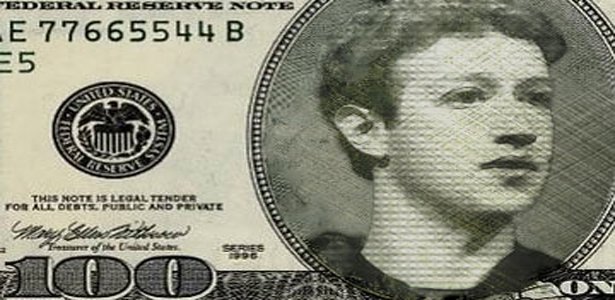 We all know Facebook is doing really well financially and Mark Zuckerberg is a gajillionaire, but did you know that Facebook actually generated $1.20 per user over the past three months. Multiply that by 901 million and you have quite a large revenue stream. More Facebook fun facts after the break.
So Facebook reported revenues of $1.058 billion for the first quarter of the calendar year. That's a 45% increase from the first quarter last year but actually a 6% drop from the previous quarter — due, in part, to the fact that advertising revenue typically decreases the quarter after the holidays.
Facebook says revenue is pumping especially well from markets outside the U.S., including Germany, Brazil, Australia and India. I remember when Facebook first began gaining in popularity, it was hard to see how the hell they would make money, since their business model didn't include the full page ads that MySpace commonly employed. But now that the company has started rolling out features like sponsored stories, logout page ads and reach generators, they've been able to integrate ads into the site quite naturally, much like Google does.
I know that Facebook has a lot of haters out there, and certainly their Android app still needs a lot of work, but it seems even the haters still use the platform. In Q4 2011, the social network generated 2.7 billion Likes and comments per day. Around 488 million users have also downloaded Facebook's mobile app.