 Facebook vs. Twitter: The Plot Thickens....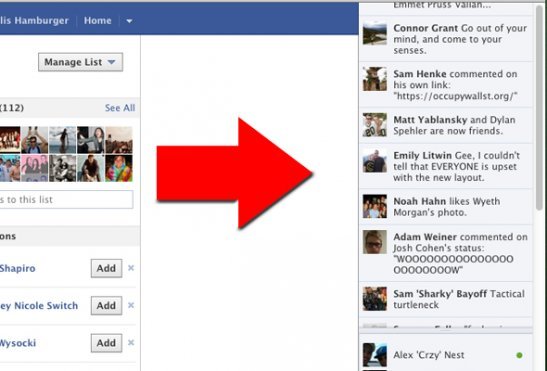 Unless you've been living under a rock, you've likely noticed a few changes to Facebook in the past week or so. In the corner of your screen, a live, constantly-updating feed is now running which shows you which one of your friends just tagged themselves in a picture, which just made a new friend and which just ate a sandwich.
The new feature – called the "Ticker" – seems to be taking a cue from Twitter: after all, Twitter is also a constantly updating thread of everyone you're following and everything they're doing. The feature even seems to be seeking to replace the site: after all, if your Facebook page contains a Twitter-like feed, what's the point in having a Twitter account?
But there's a twist: while Twitter shares things folks intend to share, Facebook's shares everything.
To me, the new Ticker feature on Facebook is kind of like having a blabby friend who has nothing of actual substance to say. Everything is now suddenly news; from the photos your friends just tagged to what films they just "liked." It's unbelievably inane.
While Twitter offers users a challenge – see how much pith you can fit into 140 characters – Facebook's new Ticker seems more like a Big Brother type character who's watching over the entire Facebook network. It's a bit creepy, and not really so interesting.
I don't know about you, but I'd rather read what my friends choose to share – not the minutiae Facebook deems worthy of sharing.
However, I do consider Facebook's Timeline feature – obviously a total Tumblr steal as far as layout is concerned – to be a huge success.
Related:
[Review] Is the New Facebook App Adequately Addictive?

Facebook Status Updating is the New Smoking

The Battle Intensifies: Facebook Admits to Hiring PR Company to Smear Google, Incite Privacy Hysteria