Fake Android Store in China Also Sells iPhones!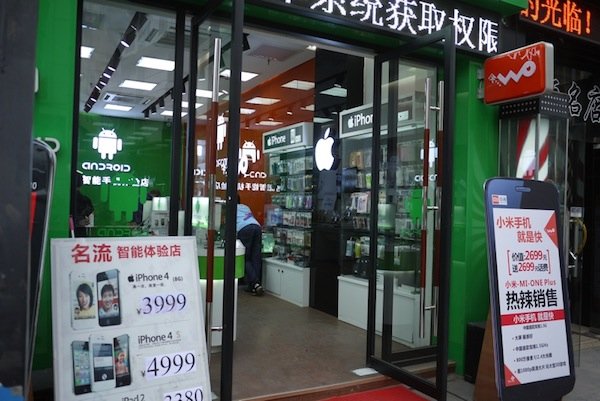 Android and iPhone...together at last! It's an unlikely marriage, but a Chinese retailer has apparantly opened up the world's first Android store (outside of MWC) and thought it would only be fair to let iPhone in on the party as well. It probably sounded like a good idea at the time, but now someone's probably going to get sued.
Apparantly the text under the Android logo reads something like "Celebrity Smartphone Experience Store," so we're guessing this isn't a professional effort. The store is in the city of Zuhai in the Guandong province, and we're hoping the owners have some good lawyers for when Google comes knocking on their door. We like the idea, though, and wish there was an Android store in our town – even if it did sell Apple products as well.