Farewell to the Phones We Barely Knew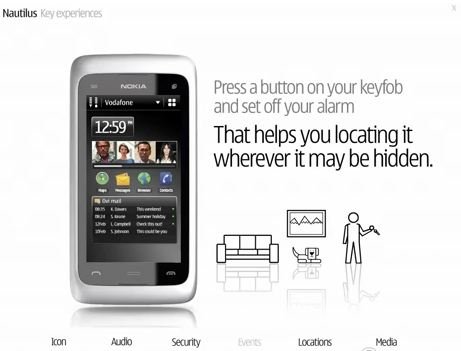 Lots of phones - for whatever reason - never see the light of day. Perhaps they have features – like an accordian-style expandable speaker for conference calling – that are too expensive to manufacture and don't have the adequate wow-factor. Or perhaps the whole idea of the phone sounded better in the boardroom.
Pocket Now has taken a look at a few of the phones that were abandoned by manufacturers – sometimes just days after the inital marketing blitz. Let's take a look, shall we?
LG Monterey
We wonder why this phone was scrapped so quickly. In a market where it was uncommon to find a handset with motion-controlled gameplay, the LG Monterey seemed to stand out from the crowd. Sure, other aspects of the phone already seem a bit dated - the small screen, physical buttons and Eclaire - but it had cross-platform ambitions that were uncommon in 2009.
Nokia Nautilus S
Like the rumored phone being developed by HTC exclusively for women, the Nokia Nautilus had a bundled keychain that communicated with the phone. In this case, the Nautilus's keychain sounded an alarm at the click of a button that could help you to track the device. If your phone was ever separated 10m from the keychain, it would automatically lock the device. The phone seemed to be marketed towards the business crowd, with an accordian-style speaker for conference calls.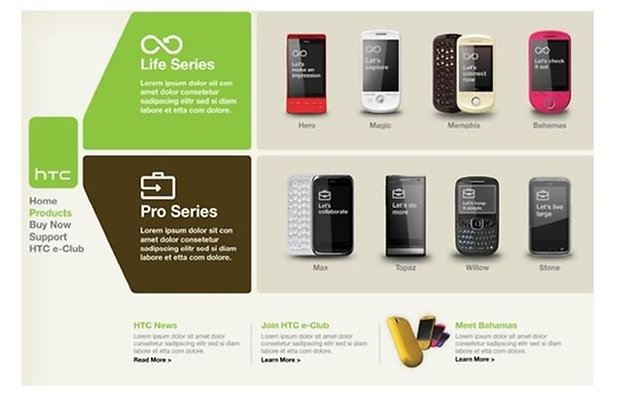 HTC Memphis
Lots of HTC phones never see the light of day. Just take a look at all the phones above - Max, Topaz, Willow, Stone, Bahamas. Which of these codenamed phones actually made it to production? If you know the answer, let us know below!