[Freaky Friday] Americans Spend 53 Billion Minutes a Month on Facebook and Other Crazy Facts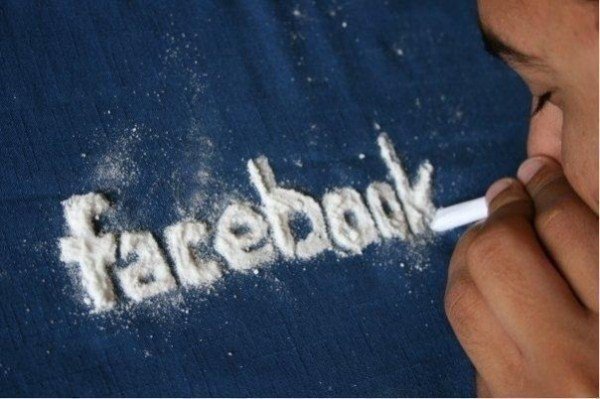 It's Friday and our brains are fried. Is it because we've been spending too much time on Facebook and other distracting sites? Naturally! In the spirit of Facebook, here are a few equally-distracting factoids about game and social networking usage across the world.
Cray-cray factoid numero eins: Americans spend 53 billion minutes on Facebook each month. Wait, what? Yup. That's equal to 100,000 years, or 36.8 million days. Breaking it down, that means each of Facebook's 150 million American users spend about 350 minutes per month on the social networking site, or about 10 minutes a day...which, when you come to think of it, doesn't seem so bad after all. Still: 53 billion in total!
Today I also learned that, worldwide, people play Angry Birds approximately 200 million minutes per day. If you assume 5% of that number are folks playing at work, that's 43,33,333 on-the-job hours of Angry Birds per year. In other words: a lot of money lost. Just check out this graph: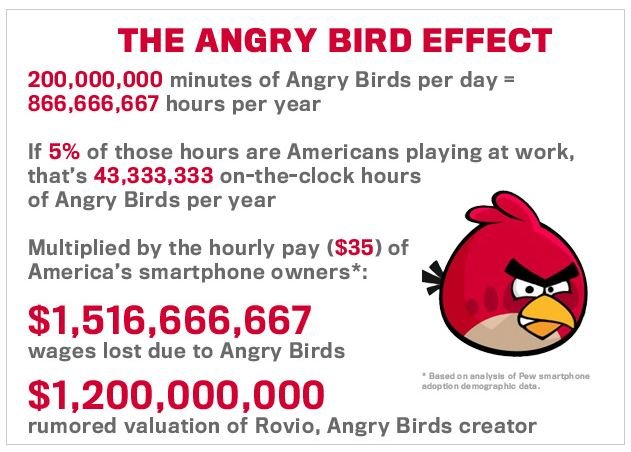 Now, of course, the graph assumes that five percent of Angry Birds players actually do play at work, but five percent seems a reasonable assumption, no? If it wasn't Angry Birds, I have no doubt there would be some other distraction in their lives. Like, perhaps, reading blog posts like this.
Related:
[Infographic] The Psychology of Angry Birds Addiction

[Review] Is the New Facebook App Adequately Addictive?