 Fujitsu Entering European Smartphone Market (And Maybe U.S., Too)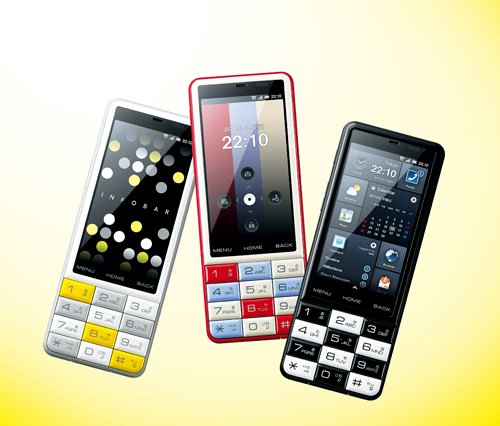 (Fujitsu Infobar C01)
For some time now Fujitsu has been catching our attention with their eye-catching Android phone designs like the one above. However, until now, these phones were unavailable in the U.S. and Europe. That's all changing now. The Japanese company has announced its intention to enter the European market with a series of smartphones and tablets to be presented at the upcoming Mobile World Congress (MWC) in Barcelona.
Fujitsu follows in the footsteps of Panasonic; another Japanese smartphone manufacturer that has only recently begun selling to U.S. and European markets. But Fujitsu is more advanced than Panasonic when it comes to making mobile devices. The company already creates very popular mobile phones for Japanese consumers.
But what to expect from Fujitsu at this year's MWC? It is clear that the device they debut will be equipped with NFC mobile payment method and with LTE. Perhaps the device will rock Tegra 3 and Android 4.0 shown, similar to the one presented at CES in Las Vegas; that model had a 4.6-inch display with DH-1280 x 720 pixels, and also has a light-sensitive 13 MP camera.
It's also possible Fujitsu could throw us all a curveball and debut a Windows 7 phone at MWC; after all, this was the first manufactuer to sell a Mango device. Only time will tell...