Fujitsu Announces New Waterproof Tablet, Perfect for Bath Time!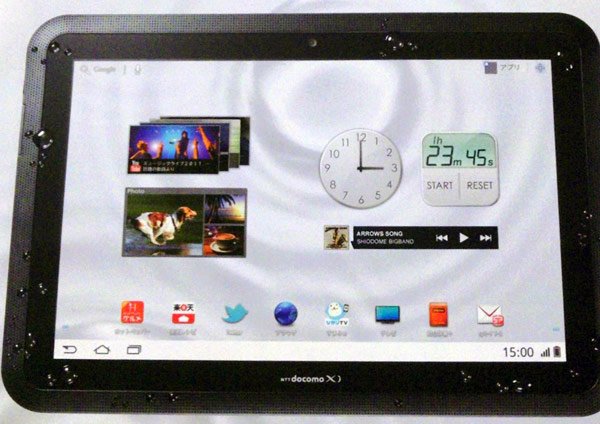 If you've ever longed to lounge in the pool with your tablet, sipping a Margharita while drooling on yourself, a new tablet by Fujitsu wants to turn your seabound dreams into a reality.
The 10.1-inch tablet – called Arrows Tab F-01D – will be equipped with a 1 GHz dual-core processor and Android 2.3/ Honeycomb. The whole thing is then packaged in a waterproof shell. My introductory sentence was perhaps a bit premature since Fujitsu does not mention whether you can go swimming with the Arrows Tab or whether it will be "merely" splash-proof. But, yes it will be submersible to some degree.
In addition to the above specifications, it's also rumored that the tablet will come with 16GB of internal memory, a microUSB port and headset and a microSD card slot. No word yet on price, but this information should be avavilable soon.
Now we're just wondering one last thing – will it float?