Fujitsu Arrow– Thinnest Smartphone On the Planet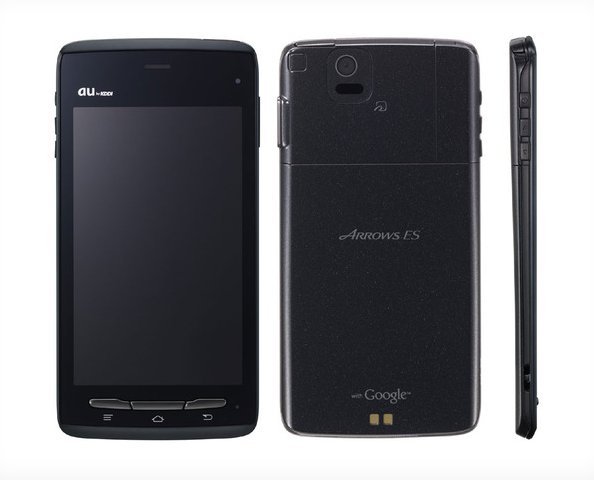 (Source: The Verge)
Thin, thinner, Fujitsu Arrow ES IS12F? With a 6.7 millimeter waistline, the new Andorid device, which recently debuted in Japan, may just be the thinnest and smallest smartphone on the planet. Thin has been in just about as long as smartphones have been around, but the latest from the House of Fujitsu is so thin, you might just be able to keep it in your wallet with your credit cards.
I already feel the comments coming. "But wait about the Motorola RAZR! It's the thinnest phone out there isn't it?"
The RAZR was. But at 7.1 millimeters the that RAZR just can't compete with these younger, rounder smartphones.
But despite the diminutive thickness, the Fujitsu Arrow isn't sporting horrible technology as one might expect from a smartphone with the dimensionless of a playing card. The Arrow features: a 4" AMOLED display running at 480 x 800 resolution, a 1.4 GHz Snapdragon MSM8655 processor, a 5 MP camera and Android 2.3. It's all being powered by a 1400 mAh battery and all things considered isn't that shabby of an Android phone.
If the Fujitsu Arrow seems familiar to you, it's probably because it seems to be the the Fujitsu Arrow's Kiss' more masculine cousin. What exactly makes the Arrow more manly other then the black paint job and slightly more dominate name? Not really all that much, but if Fujitsu is going to claim that the Arrow's Kiss is a girl-only phone then I want a "man phone" right quick. Just call me as soon as Fujitsu has figured out on to install a beer tap in a smartphone.
Recent Android News: