Fujitsu's Quad-Core "Superphone" is a Beast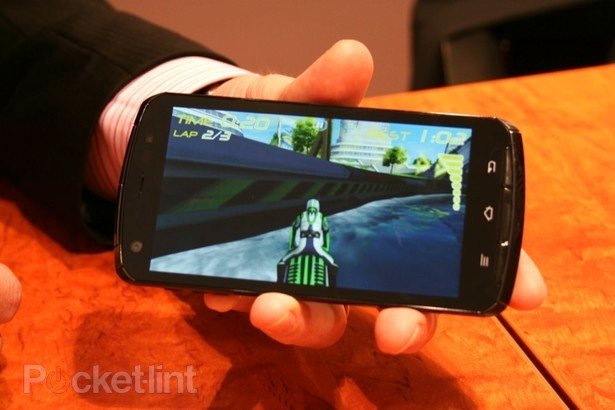 Forget those dual-core processors. This year's Mobile World Congress is all about quad-core phones. LG, HTC and Huawei have all revealed quad-core models and now Fujitsu is entering the ring with their own quad-core "superphone." The still-unnamed device rocks a 1.5 GHz Tegra 3 processor, 13.1 megapixel camera and a water-and-dust-resistant shell casing. We're definitely looking at one of the strongest entries in this year's Mobile World Congress. More pictures and details below...
Okay, so it's not just the cores and the camera that makes this phone special. Fujitsu's quad-core superphone also packs a 4.6-inch full HD 1080p display, a front-facing camera for video calls and fingerprint security – a feature we haven't seen successfully integrated on any smartphone. Will it work? Who knows. But it's about time a manufacturer tried this trick out again.
Yeah, yeah, this is also the same Fujitsu who has been teasing American and European consumers for years with devices ONLY available in Japan. But this could end up being the model that shows up stateside.
Of course, we hope we can believe this hype. Certainly the phone looks like a winner, but we'll need to run it through a few speed tests before we can declare it as one.