AndroidPIT Forum Quandary of the Day: Furdiburb Ate Own Poop, Plz Help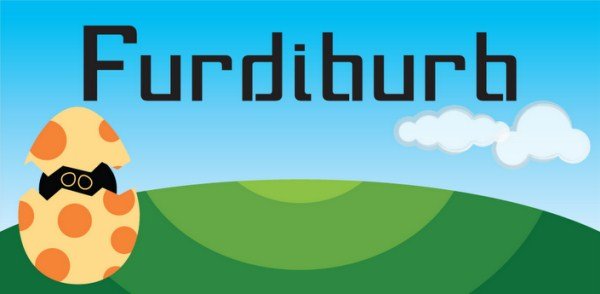 One of my roles here at AndroidPIT is routinely checking up on our beloved forum for questions and promptly answering them. The questions range from "when is my phone receiving an ICS update?" to "Is it normal for my screen to go blank every time I plug it in?" Sometimes, however, a question pops up that stops me in my tracks. While perusing the Furdiburb game thread, I found this gem from a user named Becca Cole. I'm sorry, Becca, but your comment is just too hilariously random for me to not want to immediately write a blog post about it:
I've tried all the health potions and he [Furdiburb] is still sick. How do you make him better if he ate his own poop? Plz help

I'm on it, Becca!
First thing I will do is download Furdiburb. For those of you who don't know, Furdiburb is kind of like a Tamagachi, but for Android. The first thing that happens when you download the app is you see an egg being dropped from a spaceship. You then receive this message:
"Aaaah! I'm Furdiburb from the planet Gliese 581. While on vacation, my parents accidentally left me behind! Take good care of me!"
Sorry, Furdiburb but I will not be taking good care of you. I will be forcing you to eat your own poop so that I can help our dear friend Becca Cole with her important question.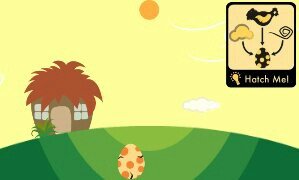 12:19: Oh god. I'm already so annoyed by this game. Apparantly, you first need to crack open Furdiburb's egg before you can do anything. Except it won't crack! Even after I lay a chicken on it!
12:21: Um, wtf. Now a tornado has stolen my egg. I am not kidding. And it still has not hatched.
12:22: Okay, come out Furdiburb! Come out of your shell. Please. I'm not going to hurt you (besides make you eat your own poop so I can find the antidote).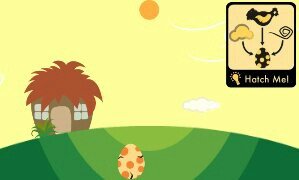 12:23: Okay. I give up. This is the most boring game I've ever downloaded. I'm sorry Becca. Maybe one of our readers knows the answer to this important question?