Fusion Garage Takes the Gloves Off, Slashes $200 Off Tablet Price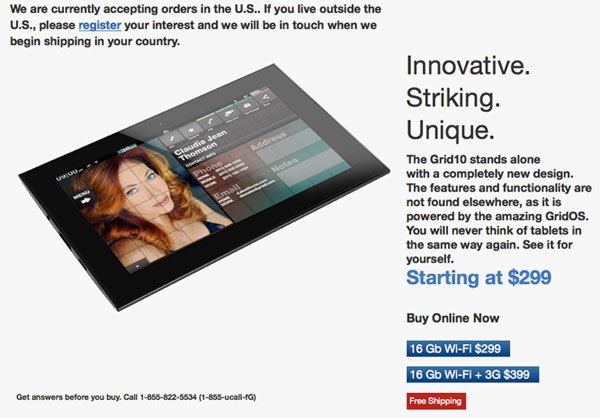 We here at AndroidPIT had almost managed to forget Tabco and their admittedly brilliant marketing campaign. Their Grid announcement fandango was, to put it mildly, disappointing (if it wasn't a bad joke to begin with) But every time we're out Tab Co manages up pull us back in. Fusion Garage , the company behind Tab Co) dusted off their fancy overalls and showed an optimistic face. After all, this was their chance at the big time. Their chance to go mono a mono with the major tablet PC producers of this world. Who knows? If it worked they might even be able to move out of the garage. Fusion Condo anyone? They just had to borrow a little code from the Android system but the rest would come from their own genius and innovation. Seriously. They promised.
At least that's how the CEO of Fusion Garage aka Tab Co presented it to the world. But it's seems the best laid plans of mice and men are sill slaves to the market. And the market isn't kind to the Singapore based company. The Grid hasn't even hit the market yet and Fusion Garage has already decided to offer its "fans" a major rebate. Instead of a $599 (WiFi only) or a $599 (WiFi + 3G) Grid 10, early adopters of the pseudo-android tablet can look forward to a $299 starting price. Engadget assumed market pressures from the HP TouchPad are driving down the price. We at AndroidPit think it might have something to do with disappointing sales figures.
But it's all according to Fusion Garage's grand design of course! They always wanted to sell their new flagship tablet for such a low, low bargain price. They just had contractual obligations with an ODM that prevented them from discounting the Grid 10 as much as they wanted too... sure.
We'd love to cue up the canned applause track they used for their fake press conference awhile back. But much like the hall back in August, when Tab Co expects people to rejoice, more often then not, they're met with deafening indifference.
Related Tablet PC news: