GMail Update Brings New Notification, Picture Settings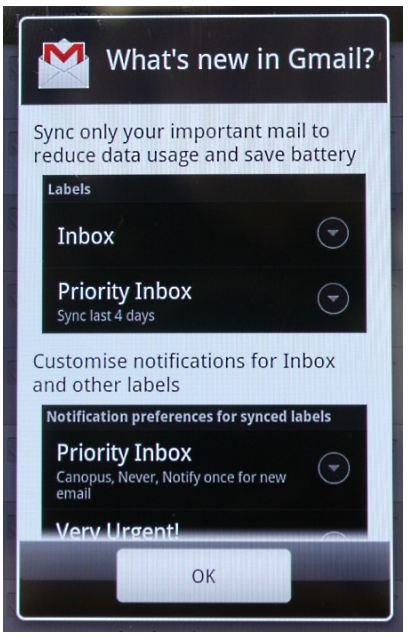 GMail is one of the few apps on my Android that I use consistently every day so I'm always happy when Google updates it. The new GMail updates bring a number of things I've been waiting for including custom notifications, selective syncing and improved options for displaying pictures within emails.
Here's the full list of changes:
You can now choose to sync only your "important mail" to save on data usage. This has got to be one of the most brilliant new features, especially for people who are running low on data. You can choose to sync only your Priority Inbox, or other labels of your choosing.
You can now set custom notifications, including different ring tones for different labels. This allows you to screen your email based on notification sound.
GMail currently likes to help you save on data (and avoid spam) by asking your permission before displaying an image in an email. That's nice and all, but it can get frustrating having to check a box every time you get a picture-filled email. Now you can choose to always receive pictures in email from designated senders, just like in desktop GMail.
Plus: "performance updates."
Pretty impresive update, no?