GTA III For Android Launching Soon; 2012 To Be Year Of Japanese Gaming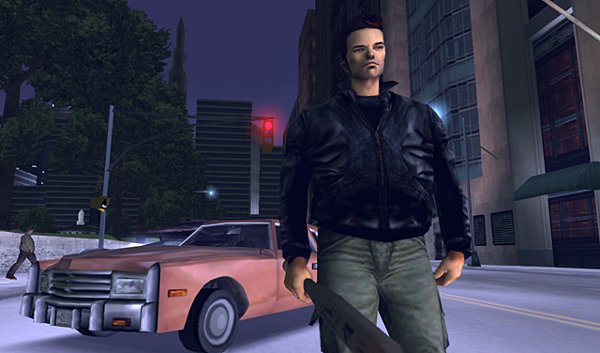 (Picture: Rockstar Games)
Here are two bits of news, that should perk up any Android gamer. The Android launch of Playstation classic GTA 3 is just one week away. The genera defining sandbox title will hit selected Android devices on December 15th at $4.95. But if your gaming habits have a more eastern bent, don't fret. Android Otaku will soon be able to get their hands on big name Japanese titles like Resident Evil Mercenaries VS and Dynasty Warriors soon.
According to Rockstar games official press release, GTA 3 will be available for selected HTC, Motorola and LG phones. While the list is limited, there is still a chance that it will run on other popular Android devices. So, Galaxy S2 and Droid RAZR users, don't give up the hope yet!
Supported devices include:
Android Phones: HTC Rezound, LG Optimus 2x, Motorola Atrix 4G, Motorola Droid X2, Motorola Photon 4G, Samsung Galaxy R, T-Mobile G2x

Android Tablets: Acer Iconia, Asus Eee Pad Transformer, Dell Streak 7, LG Optimus Pad, Motorola Xoom, Samsung Galaxy Tab 8.9 and 10.1, Sony Tablet S, Toshiba Thrive
But if western games aren't really your thing, 2012 is going to be a good year for you. Japanese mobile game producer GREE has roped a veritable who's who of game developers for a new mobile gaming venture. Participating developers include Sega, Capcom, Square Enix and Namco-Bandi among others. The new mobile gaming initiative is set to bring big-name titles such as Resident Evil Mercenaries VS, Monster Hunter: Dynamic Hunting, Dance Dance Revolution and Dynasty Warriors to both Android and iOS devices.
While there is no official word on when or if the titles will make it out of the land the of raising sun, I'd be surprised if GREE doesn't bring them state-side. The U.S. - is still the most important market for smartphones and gaming a like and with the traditional popularity of many of the announced titles, it would be a wasted opportunity not to release an international port.
Remember we're still giving away App Center credit for the best comments this week, so let us know what games you want to see come to Android, and you might be one of the lucky winners of $50 in App Center vouchers!
Sources: AusDroid,Phone Arena
Related Android Gaming News: