 Galaxy, Meet the Real Galaxy: S2 Will Be Shot Into Space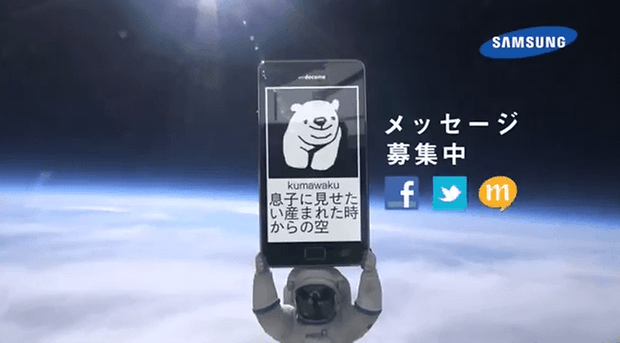 It's a high speed phone that will soon be shot high into space. Following in the footsteps of the Nexus S, Samsung is planning on launching the Samsung Galaxy S2 into a real galaxy far, far away - with the help of a balloon.
To promote the Galaxy SII in Japan, Samsung Japan will hook the phone to a balloon and take it 30,000 meters (98,000 feet) above ground. The balloon flight will be streamed live on Ustream on July 15th, along with tweets and messages sent by readers.
Check out the promo video here: